About St. Joseph's School
St. Joseph's school Bettiah is a Catholic Minority Institution managed by Sisters of Mercy of the Holy Cross, North East Province. The Congregation was founded in Switzerland, in 1856 by Fr Theodosius Florentini O.F.M. Cap. And Mother Maria Theresa Scherer, The member of this congregation work in almost all the continents America (North and South) Africa, Europe and Asia. The Sisters reached India, (Bettiah) to take up the various apostolate in the year 1894.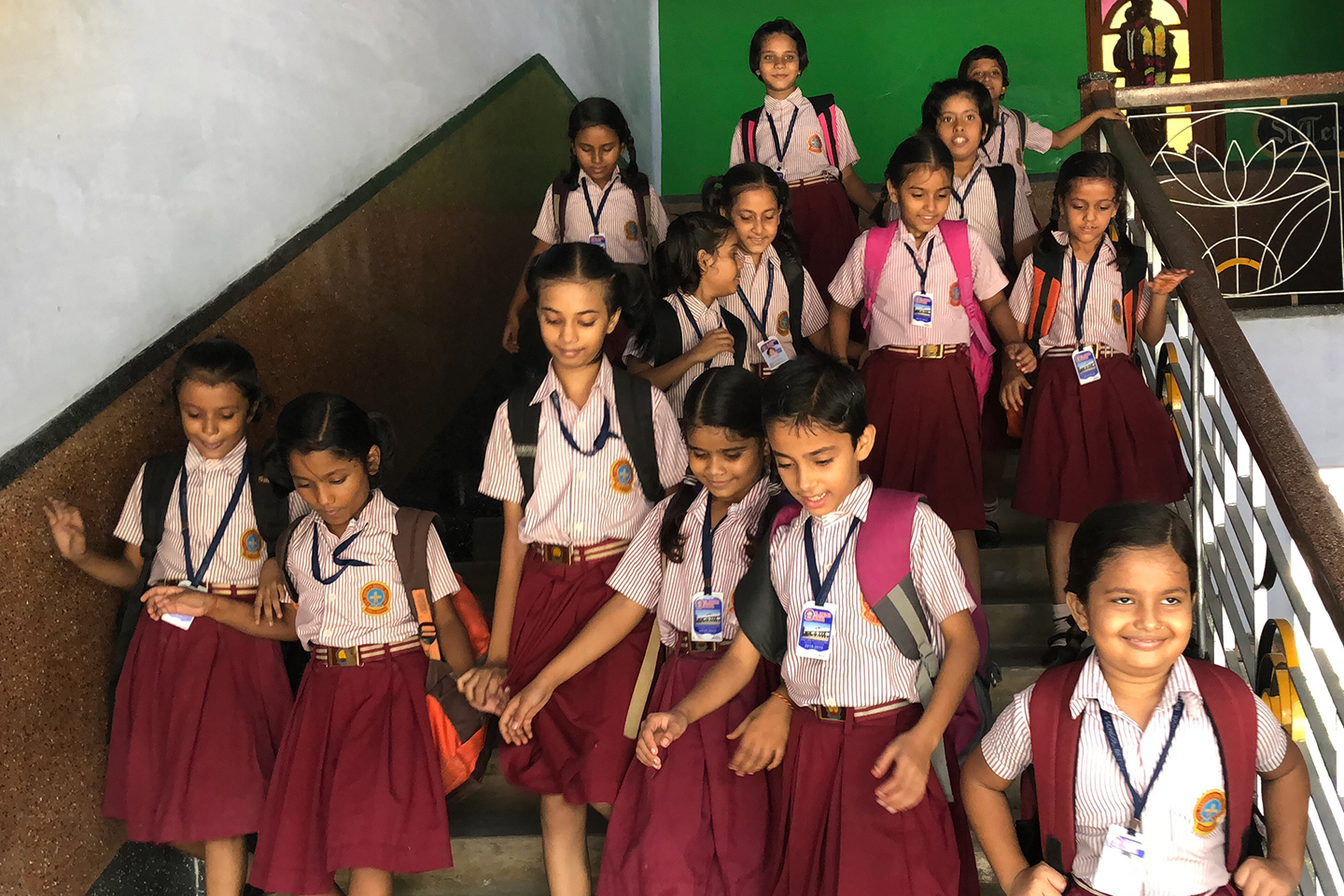 The Vision-Mission Statement of the Sisters
We the Sisters of Mercy of the Holy Cross in India commit ourselves to proclaim the Good news and strive for the creation of new society of wholesome individuals, families and communities.
Read More
The school has introduced online facilities for parents to access their child's school information from anywhere, anytime!
K12App
OUR OFFICIAL MOBILE APP FOR PARENTS
It provides a platform for communication between the parents and the school.
This includes attendance, homework, syllabus, examination schedule, diary, school fee, etc
Parent-Portal
OUR WEB PORTAL FOR PARENTS
The parent-portal gives access to the parents to have
up to date information regarding the school activities through web browser.
From the Principal's Desk
Sr. Florine Mary
---
Dear parents and guardians,
I am excited to write to you at this beginning of this new academic year. On behalf of the faculty and the assistants, I thank you for giving our school an opportunity to educate your children.
Educating the children is a 'joint venture' of the school and the family. These social environments nourish their mind, body and spirit. The school helps them to unlock their potential creatively.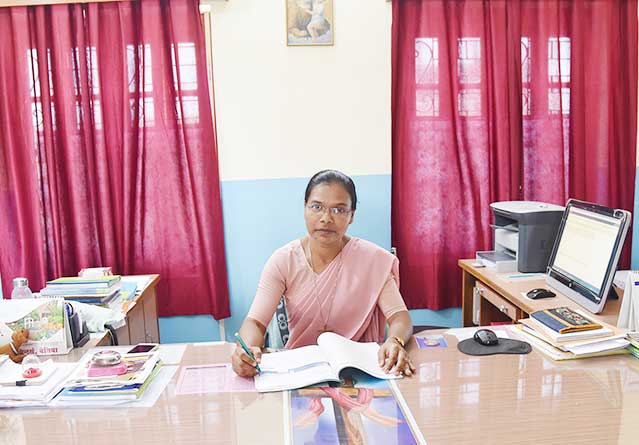 ---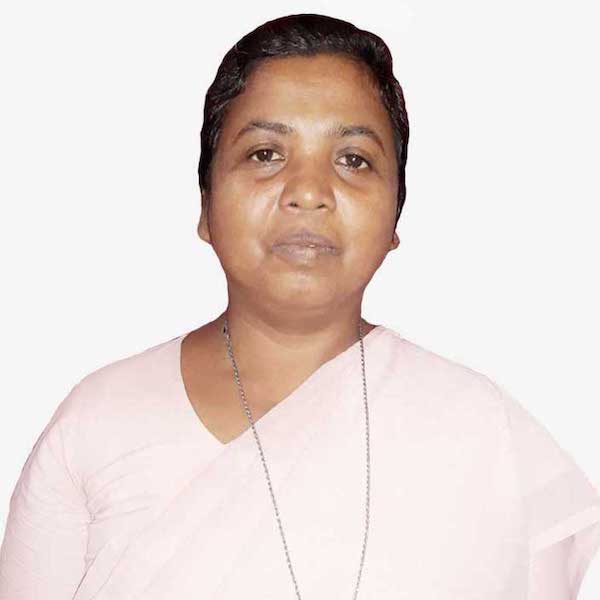 Message from Vice Principal
Sr. Neeli Kujur
---
My dear teachers, staff and readers, Wishing you a very happy new year 2019.
Every road has a bend. A bend does not mean that we have come to an end of the road year comes to an end. It is sad to leave the year behind. But that is the way life goes on. Coming to school, enjoying scenes of the school campus, daily creative assemblies before classes, silent heart touching song and prayers, discussing and learning in class rooms, playing in the ground ,laughing freely with friends in the breaks, helping each other in difficult times, building bonds of love and friendship.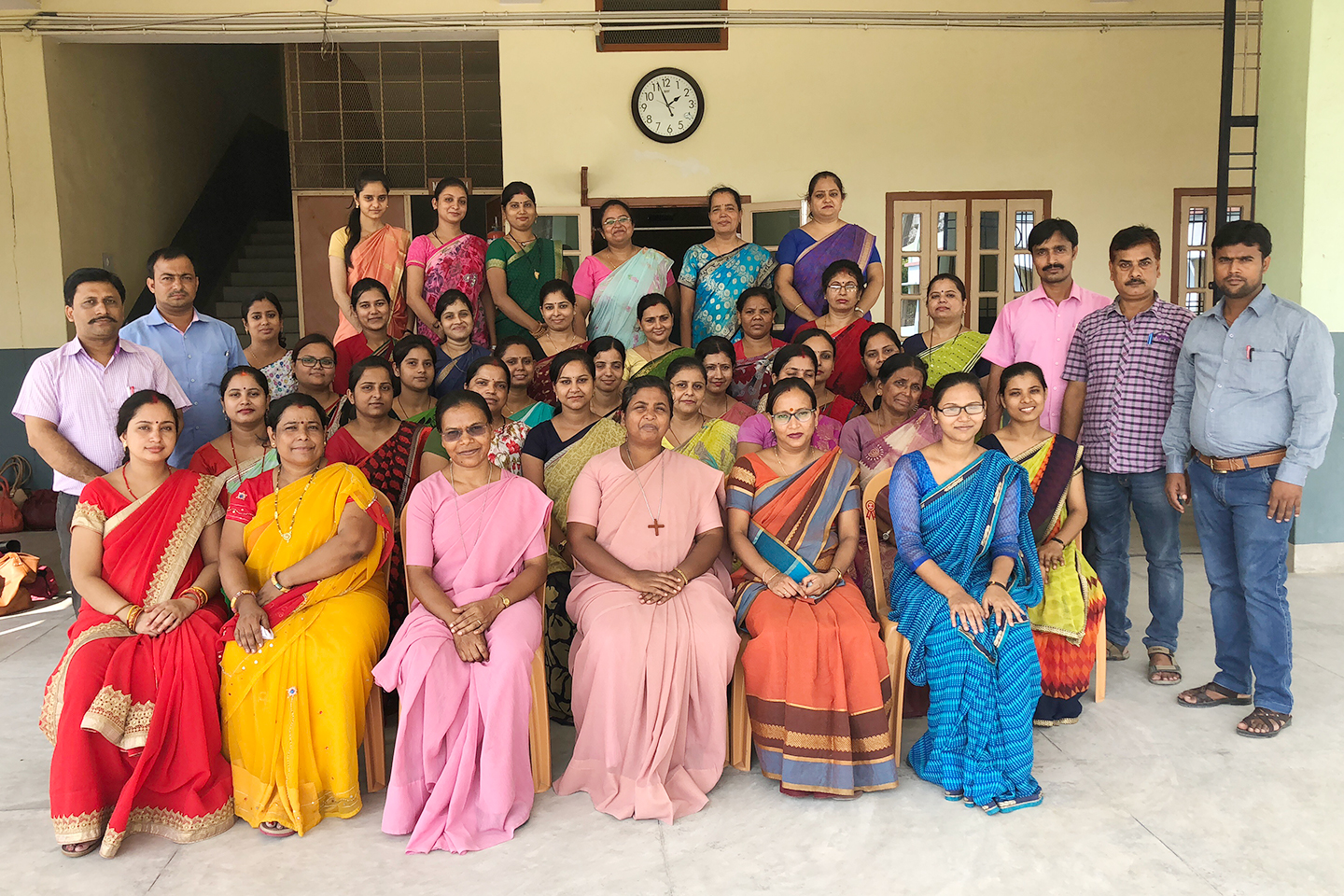 Our team of dedicated, skilled and passionated teachers
Besides preparing the students for academic achievements we aim at empowering them with knowledge, attitudes, values and skills to face the realities of life.